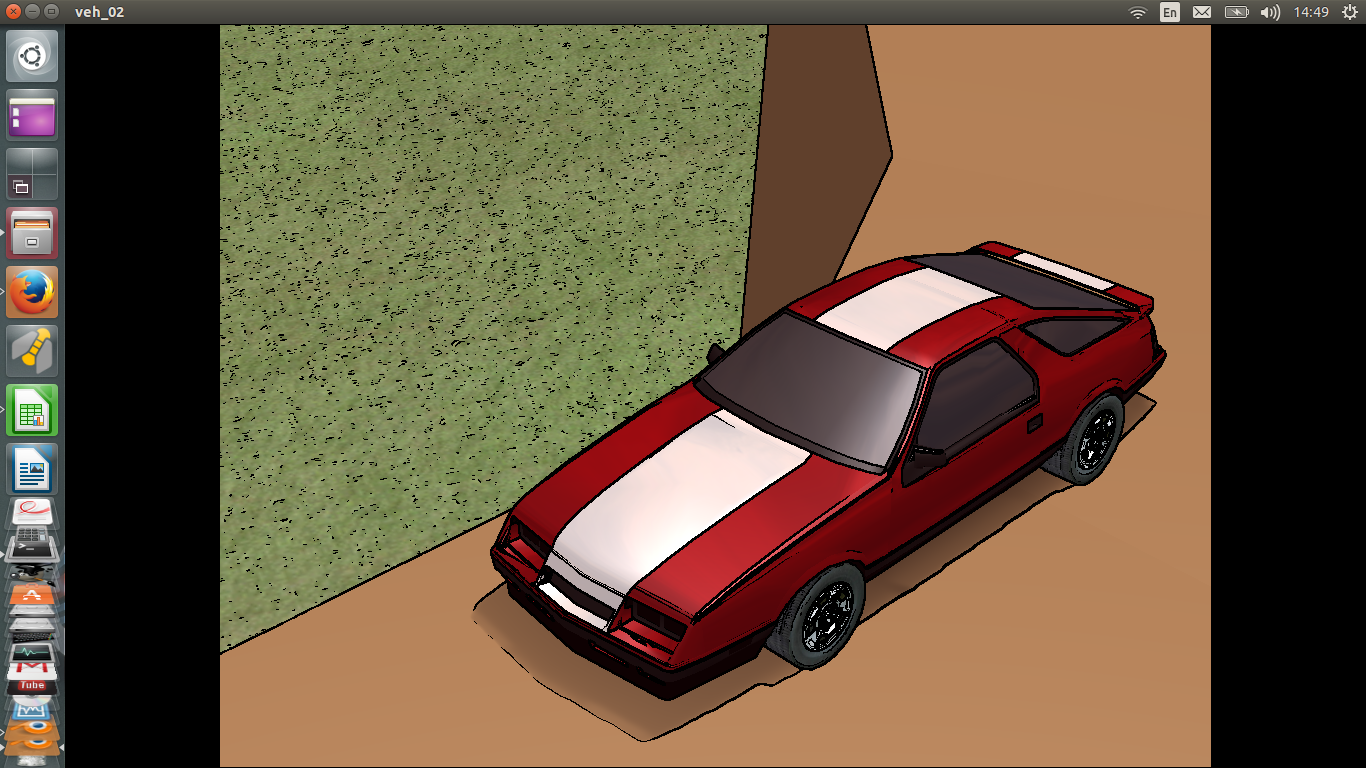 Blender 2.73 tests. And new plot.
03.03.2015
Today I've finished the Blender 2.73 tests implementing toon materials with special 2d filter with fat outlines. Now I can say I'm satisfyed with the picture & probably I will continue to work in this direction. The things I only should do is to install the 2d filter and play around with light/shadow settings. All these things came together with my new plot about the game.
The new plot
My new plot consists of 2 main points:
Usage of Blender 2.73
Picture should look «sketchy»
Why do I reinvent the bycicle again? Some days ago I've noticed that the bad game picture in BGE 2.49 is because mipmap. Mipmap could be switched off while start game in editor, but it enables itself in standalone automatically. I've made little investigation and see that there's the theoretical possibility to swicth off mipmap on blenderplayer start. Unfortunally I've spent several days for it but there wasn't a way to solve the problem.
That's why I've remembered about newer versions of Blender 3d that don't have such hardcore graphics problems. Visiting the website I've found that the current version is 2.73 (for now I still use 2.49). Blender 3d went far away since the times of 2.49 was the latest and I think I'll give the greenlight to intent to use the newest.
«Sketchy look» conception came to me while I was thinking about the ways of simplification of racings tracks creation. Conception of [World in a box] is rather nice. But even with its limited area and number of buildings the texture work amount is so huge for solo project. Now I'm aimed to get nice picture using the «sketchy look» declining the try to be «photorealistic» or «8-bit retro». Now I gonna be sketchy and only a little bit retro with 2d filter.