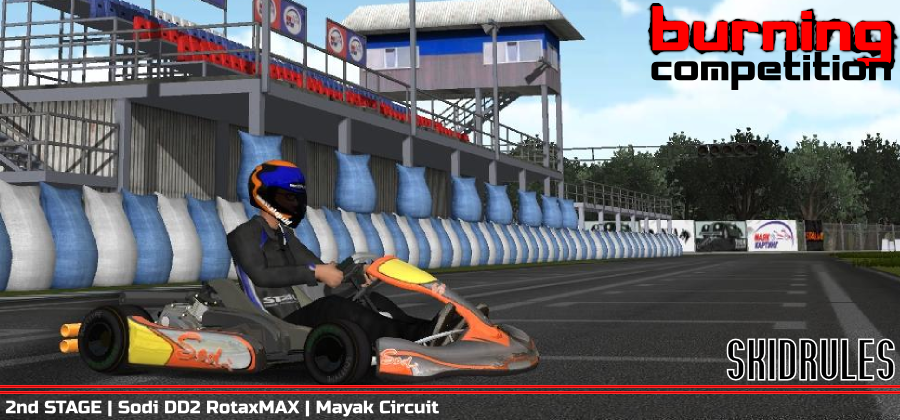 Skidrules.burning here!
13.05.2015
Skidrules.Burning here!
Althrough the skidrules.org website was discontionued, the game itself is alive an now it's presented here. You can PLAY THE WEBVERSION clicking the button placed at the left sidebar. Or you could also download windows version (x32 or x64) for installation to your computer. This way you could get better quality.
Download standalone version
To play the game in best quality please download certain version and install it to your desktop. Installation is easy.

Press the button to start downloading Skidrules.Burning X32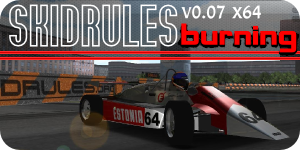 Press the button to start downloading Skidrules.Burning X64
Unprocessed screenshots
I post the bunch of game's unrocessed screenshots to let you see how the game really looks.
4th (final) level of the game is Estonia 21M testing on the track inspired by Narva Gate and Kirov's Square environs of Saint-Petersburg. You could see buildings with real phototextures on its places.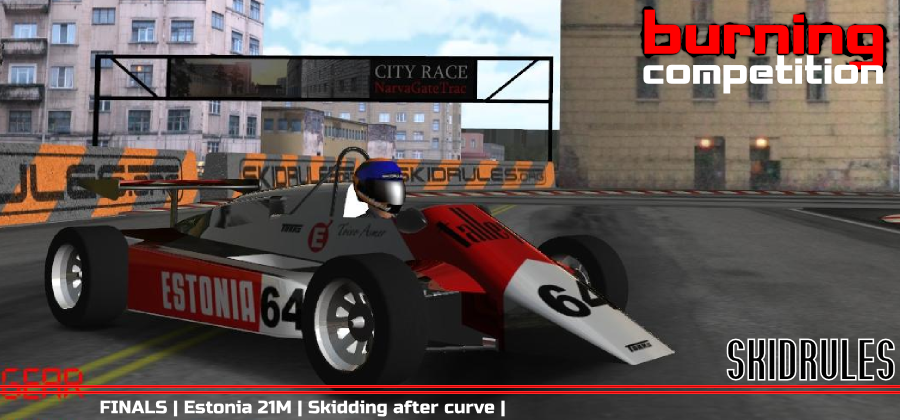 Estonia is the formula car. She's behaviour like a stallion. So we could see some skidding after 90 degs curve.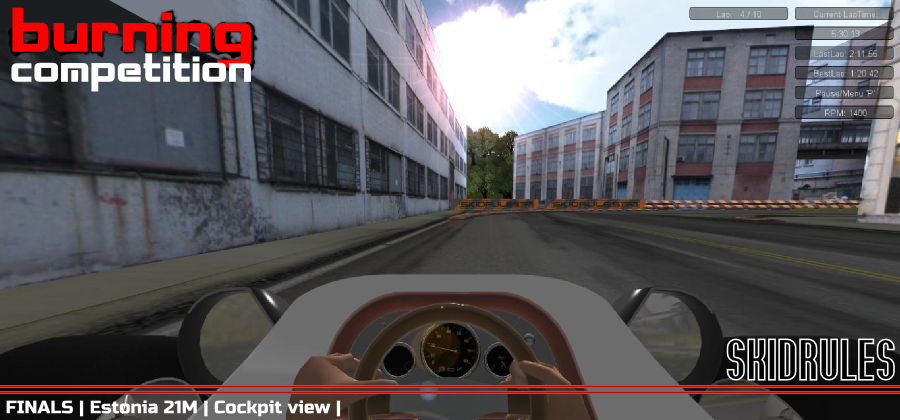 The cockpit view is available for every vehicle — both karts & formula. Steering wheel and driver's hands are animated.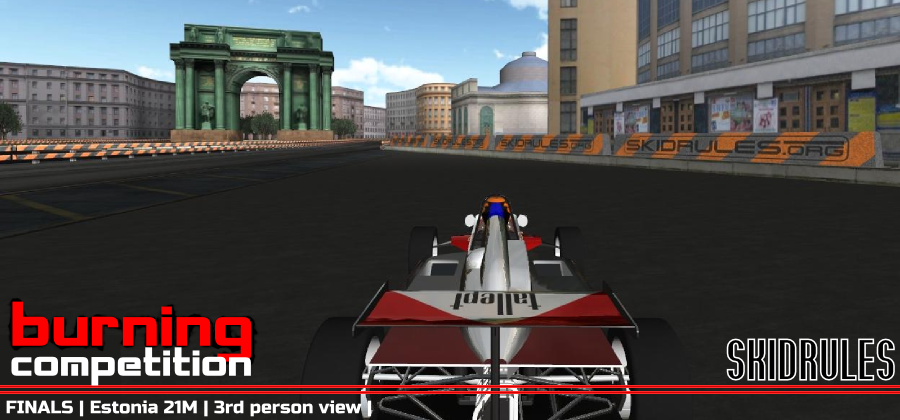 Narva gate, and metro station are quite nice to be the background for my racing game.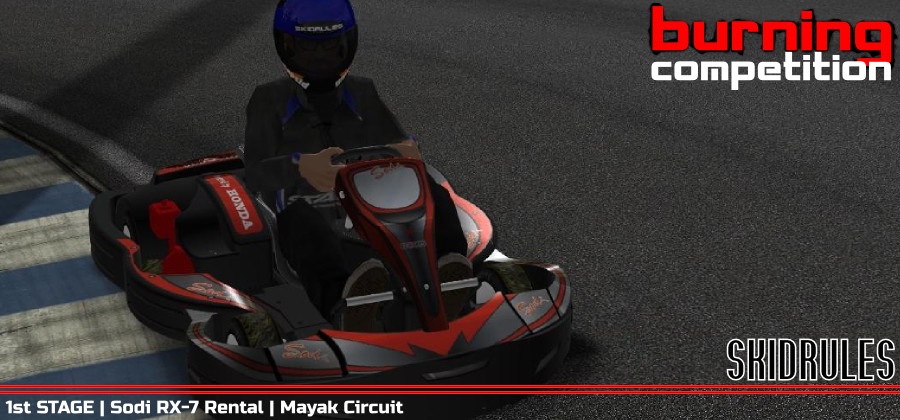 Image displays rental kart Sodi RX-7 on Mayak Karting circuit. The kart was made basing on original Sodi drafts.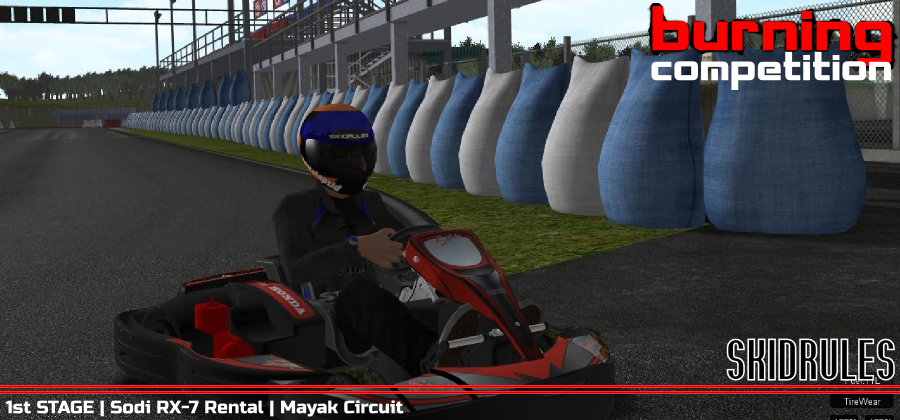 The rental Sodi and the Mayak Karting track pits on backgroung. This location was created in collaboration with the Mayak direction, under license and based on original construction drafts of the track.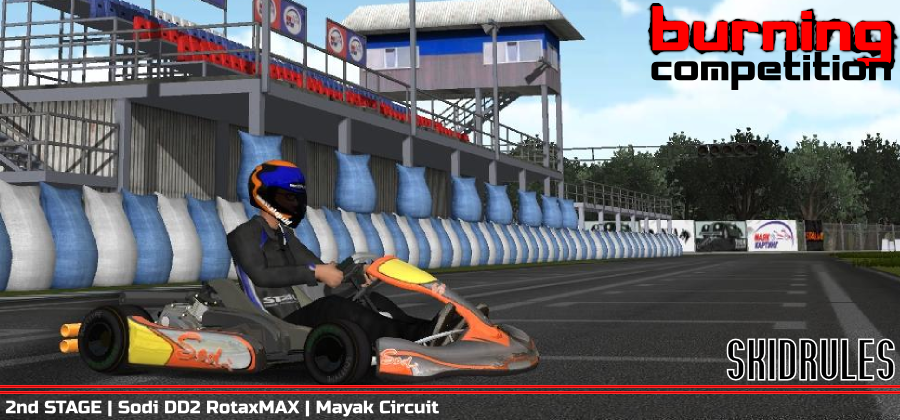 Another Sodi DD2. Semiprofessional kart of RotaxMax Championship. Was made using Sodi drafts and licension.
Sodi DD2 is 2 speed 30PS machine. Probably is the fastest mean of getting best laptime on short and curvy Mayak.